Sales can be one of the most lucrative careers out there. But you must have the motivation to fuel you past the hustle, late nights, and flurry of rejections. In any career, taking what you can get and putting in long days are just part of working your way up the ladder and paying your dues in the beginning.

Well, most careers.

N2's founders were terrific at sales but wanted more than surface-level success. They wanted more time with their families, more income opportunity, and more for the people they worked with. Sixteen years and 650+ of the nation's top salespeople later, our founders think they've created got the perfect sales opportunity combined with actual, legit flexibility, uncapped commission, and an award-winning culture recognized by INC., Entrepreneur, and more.
Speaking of those top salespeople, we've snagged quite a few of the best. We think hearing their stories and what gave them the momentum to leave corporate sales and take the AD franchise opportunity speaks volumes. Meet…
Alby Luiciani, AD in Oklahoma
His Reason for Loving N2: The Culture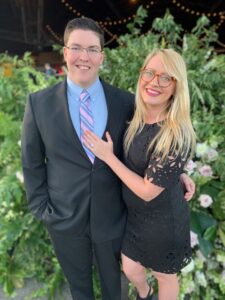 Alby signed his franchise agreement with N2 the day he turned 30 years old. While browsing Entrepreneur's Fastest-Growing Franchises list, he came upon N2. His decision to sign up with N2 was also met with skepticism. From the outside looking in, Alby was living the dream. He had just achieved a coveted six-figure salary, so why would he leave all of that for an unfamiliar company with no guarantees?
Institutionalized. Mediocrity. He couldn't keep spinning his wheels at a company that was fundamentally opposed to what he cared about.
"N2 was everything I was hoping [my other company] would be," Alby said. "I'm the kind of person on the phone at night helping someone, but it had always been a nuisance. Here, it's super appreciated. We're trying to cultivate and grow talent, build systems and infrastructure – all the stuff I was meant to do. I'm happier than I can explain here."
Alby's goal was to be back at his previous salary by the end of 2019. He hit his goal 11 months early, bouncing back financially in January. By May, he was earning twice his previous salary. Now he's thinking it's possible he could make five times his salary by next year… all by working less than he ever did in his previous career! We think he sums it up well: "I determine my own everything here."
Aaron Klein, AD in New Jersey
His Reason for Loving N2: Family Perks + Opportunity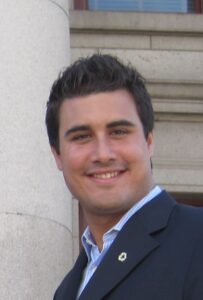 N2 is not Aaron's first rodeo in the sales world, though all of his "rodeos" have been different – from Fortune 100 companies to Internet start-ups. He's always had an affinity for helping businesses grow through marketing efforts, so N2 felt like a natural progression for him and his talents. And while the Area Director role is overall similar to his other roles, he still finds this experience unlike anything he's ever done.
Now a family man, his motivation and determination to work hard stems from a heartfelt desire: to leave behind a generational legacy. Aaron views his work as a means to build a family while also investing in creating the quality of life and flexibility he strives for. "The fact that you can have what you need with your family while still running a successful business is absolutely a real perk that N2 offers."
The exciting thing about N2's model is that success truly is within reach to anyone who is willing to put in the time and hard work needed. Aaron says he's proof of that, and his numbers speak for themselves.
Jason Stern, AD in Minnesota
His Reason for Loving N2: Family First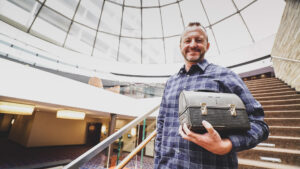 Growing up with a single mom, Jason wanted to succeed most in life as a good husband and dad. He felt like he was doing a lot of things right before joining N2, but the fact that he didn't have much time with his kids – now three daughters and a son – was eating away at him.
"Professional sports sales provided a great career for me. It's a fantastic profession for a young, single 20-something to work in. However, with a wife and young family, I felt like a terrible husband and father when I would leave for work in the morning and my kids would be sleeping. Then [I'd] come home and the kids would be sleeping again," Jason said. "It was not the life I wanted for the next 10 to 20 years, being that type of husband and father."
"I always loved sports and I still love sports, but I'm in a different phase in my life. And we now have the income to support a family of six and not sacrifice time just so we can pay our bills. We can have the best of both worlds."
Matt Dallas, AD in Arizona
His Reason for Loving N2: Investing in Himself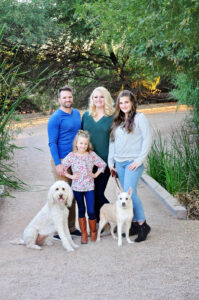 After seeing former colleagues become Area Directors at N2, Matt took the leap himself in 2014. The transition was both "scary" and "liberating," but the idea that "you're building something for yourself versus building something for somebody else" was the ultimate motivator.
"The thing I love about N2 is you can kind of make it your own to a certain degree. My core focus is to make a positive impact in Gilbert," more specifically in his two neighborhoods of Val Vista Lakes and Agritopia. To accomplish that, Matt's time and efforts are dedicated to connecting residents, introducing businesses to the communities, and supporting local nonprofits.
"With everything we do, we're trying to incorporate that focus, and what's happened is when you live that out, it attracts people – it attracts people in the neighborhood, it attracts new businesses, and it helps retain the right ones. People that appreciate that stick around and those are the people I want to work with."
The N2 Area Director role works incredibly well for top salespeople ready to break free from the corporate red tape and build equity in their own business. If you're looking for a supportive culture, a proven training method for success, and are willing to put in the work, you might want to take a deeper look at what could be.