There's a reason why moms are often called superheroes. From orchestrating a seamless schedule between the kids' practices, appointments, and meals to monitoring everyone's never-ending needs, and getting everything on the to-do list done they pull off amazing feats every day.
Moms are problem solvers, doers, caregivers, and everything in between.
It makes sense they should want to find a great job and work for themselves.
Moms are also sales superheroes. Although women are underrepresented in B2B sales, they still outperform their male counterparts. Think of all the expertise they gain influencing those around them. Moms care about shaping their little humans and helping them collaborate with their peers for the best possible outcomes. The skills certainly transfer. Of our 650+ N2 sales team, our demographics skew more female. And we know firsthand stories of mothers of all ages and stages of children who hadn't even considered sales before coming to N2, but are rockstars at connecting their community. Meet four moms who make their own hours, earn great incomes, and use their skills in the community.
Suzie Chafin, Stroll and BeLocal Area Director
Mom of four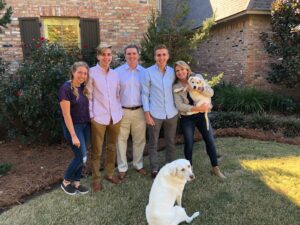 Suzie was a stay-at-home mother of four teenagers with a desire to stave off boredom. She was only willing to entertain an opportunity that would still allow the flexibility to run her kids to appointments and practices… and she really didn't think that job actually existed. Then, she found N2.
"For women, we're often forced to pick a career or motherhood. I didn't have to pick. I could have both. I could have a career and still be a very engaged mom."
Although money wasn't Suzie's motivator to become an AD and own her own publication, her financial success enabled something her family lovingly refers to as the "N2 Scholarship." She was able to send her kids to college (private college, even) debt-free thanks to her income. Of course, there are also vacations and lasting memories the family has been able to enjoy because of Suzie's earnings.
Alicia Scrimger, Stroll Area Director
Mom of three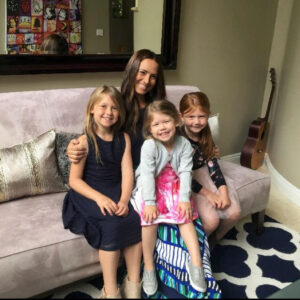 Alicia left her burgeoning sales career because she looked up one day and saw she was missing out on everything that mattered to her. But she still wanted to earn an income – just not one at the expense of missing out on her family, marriage, and herself.
"I was excited to be able to earn an income in an industry I knew and still be just as active with my kids and the community in which I lived."
"As you can imagine, life is crazy being a mom with three kids and a career. I'm so incredibly lucky that I found an opportunity where I can make a great income to support my kids and me while working my own hours and still be completely present in my daughters' lives."
Mandi Wilke, Stroll Area Director
Mom of three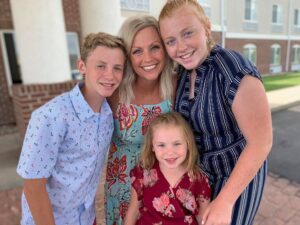 Unexpectedly fired from her job and in the middle of a divorce, Mandi's main concern was supporting her three kids. After filling out the necessary online application, some job opportunities popped up on the screen. One of them was N2.
Goal-oriented, Mandi was set on making this career work while still making time for her kids. In her view, this business owner role is a good example for her kids. They see her committing to a goal while also showing them it's okay to stop and celebrate a win. Mandi's still overcoming and has hit many income milestones with her N2 career.
What motivates Mandi? She doesn't want to fly under the radar in anything she does. She wants to be noticed. She speaks at N2 Conferences and spends most of her time meeting and surrounding herself with people who are where she wants to be.
Amanda Kirkpatrick, Stroll Area Director
Mom of two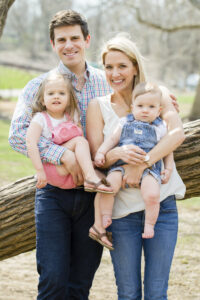 Through two big moves, engagement, marriage, family loss, and her own growing family, Amanda is a testament to her own strength, positive mindset, and determination along the N2 journey.
"I am now in control of my schedule. I've learned that time is precious, and I do not want to take time with my family and friends for granted. I also know that the [N2] formula is simple – if I work, I'll make money. If I don't work, I won't. I'm in a place where if I want to take a Friday off, I can. But I work hard during the week so I don't feel guilty when I do take off to spend time with my girls and my husband."

If you're looking for a supportive culture for working moms, a proven training method for success, and are willing to put in the work (on your own terms), learn more about the Area Director role, pay structure, and how to get your magazine to market.