When Egon – Harold Ramis' character in the 1984 blockbuster film Ghostbusters – coined the phrase "Print is dead," digital publications had yet to go mainstream. Needless to say, the digital publishing universe exploded in the following decades – and this has left many marketers echoing Egon's famous phrase. In fact, a Deloitte publication estimates that by 2018, there were 580 million digital subscriptions representing approximately 350 million subscribers globally. The digital revolution, ladies and gentlemen.

Enter the Subscription Sleeper
Sure the subscriber figures for digital content are impressive, but media industry pros (and advertising partners) are beginning to wake up to a disconnect between these impressive numbers and actual reader engagement. We're talking about the epidemic of "subscription sleepers" – people with an active digital subscription who haven't visited the brand to which they've subscribed during the past 30 days.
But the engagement issue goes beyond a 30-day pause. In July 2022, Axios shared a story revealing that more than 43% of digital media subscribers become inactive the day after they initially purchase a subscription, citing a new report from subscription tech company Piano. What's worse, according to the Piano report, when subscription sleepers do finally "re-engage," it's typically to cancel their subscriptions. Ouch.
Subscription sleepers accounted for 30% of subscription cancellations ("active churn") among the 550+ subscription websites Piano measured over a year. As Axios notes, the rise in subscription sleepers is bad news for digital media companies hoping to boost subscription dollars as their ad growth slows.

No Sleepers Here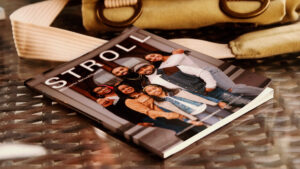 At N2, we're different, and these differences go beyond our print format. Readers of our Stroll, Real Producers, BeLocal, and Medical Professionals magazines receive these publications for free – no subscription required (and no subscription sleepers created!). And with the content in every issue being for and about the readership, N2 magazines speak personally to the niche audience that receives them.
Another difference? Unlike digital media hubs that sometimes operate under the "quantity over quality" philosophy and work to push out new content every hour on the hour, our magazines demand little in terms of time and attention. Readers receive only one issue each month. And because they know the stories we share are finite, this increases the perceived value of each piece of content and leaves readers ever more eager for the next issue to hit their mailbox.
Our advertisers, therefore, can rest assured that our readers will see and engage with their ads on a monthly basis at the very least.
Time and Comprehension Issues for Digital
As noted above, we're confident readers spend quality time enjoying the stories throughout each N2 magazine they receive. And if we turn to the data, the fact that our magazines are delivered in print form plays to our advantage. According to a 2019 Forbes article, people typically spend significantly less time reading a digital periodical than they do reading a print one. Case in point: When the British music magazine New Musical Express went to an online-only format, the number of minutes readers engaged with the brand dropped by 307 million in a year.
A recently published study by Yu-Cin Jian of National Taiwan Normal University suggests that print also wins when it comes to reader understanding. Researchers performed an eye-tracking experiment with 50 undergraduate students. The students were randomly assigned to read the same six-page article either in print or on a tablet. The students who read the print version outperformed the others in a reading comprehension test. Very interesting, indeed.

A Matter of Trust
Let's not forget to talk about advertising. After all, this is the bread and butter of media (whether print or digital), and N2 is no exception. A shoutout to our 25,000+ advertising partners across the nation who believe in the staying power of print.
Simply put, digital formats underperform print when it comes to consumer trust. In an April 2022 article citing a MarketingSherpa survey, the Harvard Business Review reports that print advertising remains No. 1 among the top five most trusted advertising formats, with 82% of customers trusting print advertising to make purchase decisions. Fun fact: The other four advertising formats that made the most-trusted list are also traditional non-digital formats – television advertising, direct mail advertising, radio advertising, and advertising in indoor and outdoor public places.
With all of its positives, print is obviously far from dead – and that's good news for us here at N2. As we noted in our "Year in Review: Magazine Industry 2021" article, N2 launched 85 new print publications last year alone, and partnered with 25,000 advertising clients. And we're on track to surpass these numbers by the end of 2022. With all of print's positives – and our magazines' unique value propositions – we know the future for N2 is very, very bright.