Welcome to our three-part series introducing N2's new Directors of Product Growth. In addition to Bobby's story below, be sure to check out our articles on Denise Castellano (director for BeLocal) and Keith Sewell (director for Stroll). Enjoy!
When Bobby Wright accepted the newly created position of Director of Real Producers Growth, it marked his return to N2 after a three-year absence. Most of those years were dedicated to a leadership role in a startup. During Bobby's prior time with N2 as a Real Producers Area Director, an advertising partner developed an innovative technology that promised to "green-up" and disrupt the roofing industry – and Bobby felt called to get in on the ground floor of the company centered on that technology. 
The opportunity also suited Bobby's need to take on new, meaningful challenges. "I'm a busy person," he said. "I can't not be doing something that's meaningful." 
Bobby discussed the opportunity with JP Hamel, N2's Head of Franchise Development. "He was honest with me, and I respected his commentary. He said, 'You've got to go. This is an opportunity you have to pursue,'" Bobby explained.
He did pursue it, and ultimately played a large role in the startup's growth. But changes in the company's organizational structure reduced the need for Bobby's day-to-day involvement, so in January, Bobby left. His journey back to N2 a half year later, however, involved a few interesting detours.
A Brief Look Back
To understand how Bobby got where he is today, it's important to know his place in N2's history. When he originally joined N2 back in 2014, Bobby was following a good friend, Area Director Aaron Hutchison, to the company. Buddies since childhood, Bobby and Aaron have a history of following each other through life –playing college baseball together, traveling to Sweden together to grow a baseball organization, and more.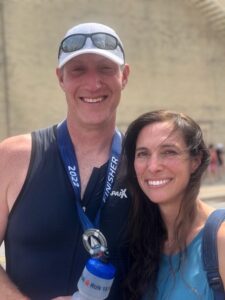 Before coming to N2, Bobby had been working as a college baseball coach. At the time, his wife-to-be, Monica, was a college volleyball coach. The demands of their roles made it difficult for the couple to spend quality time together. Looking ahead to marriage and a family, Bobby knew that one of them would need to step down from coaching. "So I left my coaching role and had been grilling Aaron with questions about this 'N2 opportunity'."
Bobby ultimately launched his first N2 neighborhood publication in 2015 in the Columbus, Ohio, market. But despite making many friends and enjoying great success, he wanted more. Launching a second magazine seemed like the right move, except the local market was already saturated. 
Around that time, the N2 National Conference was being held in Chicago. It was there that Bobby met Remington Ramsey, who was running an N2 publication called Top Producer. The magazine, the predecessor to N2's Real Producers brand, focused on top and up-and-coming real estate agents in Remington's local Indianapolis, IN, area. 
Bobby was intrigued by the concept and saw similarities between the Indianapolis and Columbus markets. He got the go-ahead from N2 leaders to move forward with a local Columbus-area Real Producers publication. "That was a blast," Bobby recalled. "I had roles not only in running my own local business in Columbus, Ohio, but I also had the chance to recruit and interview and launch people… to be part of the beginning stages of this product."
By the time Bobby left N2 to join the startup, the Real Producers product (including his publication) had gained considerable traction. The brand had 45 or so Area Directors, and things were going very smoothly.
A Change of Plans
Being the busy person he is, Bobby had other pet projects underway when he left the startup. One of those projects involved a plan to build and open smaller, more intimate residential care homes for the elderly that would provide better care at a cost on par with traditional options. 
"I have always been an advocate of our elderly, and I've always been – for lack of a better word – embarrassed at the way we serve our elderly when it comes time for them to need care," Bobby said. 
That plan is still a "side passion project" of his, but with multiple parties involved, things haven't moved as fast as Bobby prefers. What's more, he could dedicate himself 100% to the project for only so long, financially. So on to the next opportunity!
When Bobby heard that Intel had plans to build a new facility in Licking County, where he and his family reside, a light bulb went off in his head. He envisioned many new movers coming their way for jobs and immediately thought: BeLocal. But when Bobby approached N2 leaders about his idea to launch a BeLocal magazine in the area, he was made aware of the Director of Real Producers Growth opportunity. 
"It just kind of felt like it had my name on it," Bobby said.
"It felt like with all that I've experienced in the beginning stages of Real Producers, in my time as a Stroll Area Director, and in my time observing Earl and Duane and the rest of the leadership of this company… that I couldn't allow myself to not get involved in this role." 
Bobby officially made his return in July and hit the ground running. His intentions are to grow the Real Producers brand, increase support to Area Directors so they can reach bigger and better financial goals, and bring in many more Area Directors to the RP team. And he has huge expectations for the Real Producers brand.
"I truly believe that Real Producers is like a caged lion, in a good way," Bobby said. "I see this product as beyond a $100 million-a-year product."
How will he get it there? By examining and understanding the hard data and listening to feedback from the people who know the product best – the Area Directors.
Advocate of the Brand
Bobby is not only Director of Real Producers Product Growth, but also an authentic fan of the Real Producers brand. Needless to say, this bodes well for the product.
In a world in which real estate agents have much more difficulty communicating and building relationships than they did in the past, Real Producers fills a gap, Bobby believes. The local publications provide a relationship-building platform.
"Top agents have a voice in the community and an influence that can be counted as unmatched in many cases. So this platform brings those people together in a non-threatening environment that just fosters education and connection, inspiring and informing these agents."
And on the advertiser side, the Real Producers product offers an opportunity to get in front of top real estate agents in unparalleled ways. In some cases, it also allows advertisers to reconsider business as usual. For example, Bobby recently attended an event with Katie Mastroianni, Area Director for the Columbus Real Producers publication, and found himself standing next to three competing home inspectors.
"You would probably guess that those three home inspectors would be at each other's throats, or trying to compete, or trying to have as many conversations as they can with agents, but no. They were talking about the state of the industry and how they could collaborate with one another," Bobby said. "That doesn't happen at general real estate meetings."
Never Sitting Still
Looking ahead, Bobby sees "endless innovation opportunity" for Real Producers. The product's ceiling is so high, in fact, that he's not sure he'll ever reach it. 
But he'll certainly stay busy trying.
Life at home, meanwhile, is no less busy. Bobby and Monica are the parents of three active boys: Warren, who will turn 7 in September; Wesley, who is 4; and Dean, who is a year and a half.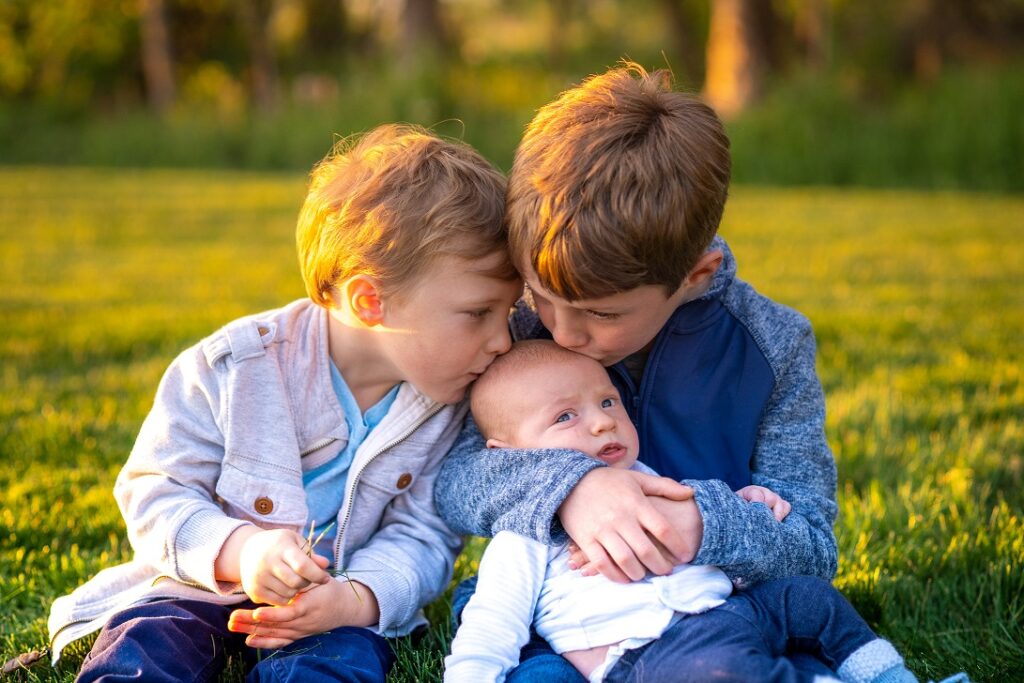 And in honor of a dear friend who lost his life to cancer last year, Bobby made a promise to commit to and complete a dreaded task as a way of sharing in his friend's pain. He ultimately decided to train for and compete in an Ironman triathlon. On July 25, Bobby made good on that promise, successfully completing the Ironman 70.3 Ohio event!
Interested in finding out about the Real Producers Area Director opportunity? Learn more here!