Our N2 publishers (known as Area Directors) get together tri-annually for a time of education, fine-tuning, and a lot of fun sprinkled throughout two fast-paced days.
No matter what time of year it is, an N2 Conference is always around the corner. Over the years, we've honed in on how to make the most of our time through informative breakouts, fun social hours (did someone say karaoke and costume contests?), and celebrating the individuals who are crushing it – both in terms of company culture and business.
Read on below for the compelling reasons our Area Directors block off their calendars to make sure Conferences are a no-miss event – and for those on the cusp of deciding to launch a magazine in their community, take a look at what's in store for your N2 future.
1. Networking
Interacting with fellow publication franchisees who are also some of the nation's top salespeople is invaluable. N2 Area Directors share best business practices during Conference through collaborative breakouts, Q&A time, and during their downtime. So many of our Area Directors have formed not only lasting professional relationships through N2 but also friendships that reach all across the country.
"Beyond the education that N2 gives, it's the testimonials of people who have walked a mile in your shoes."

"The encouragement, the support, the, 'hey, I've been there too.' The cancellations and growing pains – everything. It's the real deal, the real truth, and [there's] real genuineness."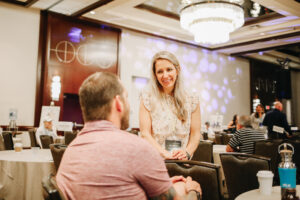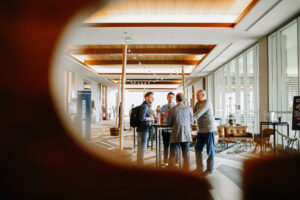 2. Boost Your Business
Easily the most important and obvious reason to attend is to catch a spark that ignites your future sales and client relations. But sometimes a general sales conference isn't that useful to its attendees. Not a chance at N2! Our publishers have a choice of breakouts at every Conference specific to their product and seniority in their business to ensure they're learning exactly what they need at the right time.
"If I hadn't gone to Conference, I don't know that I would have made it through ramp-up."

"It's a reinvestment back into your business."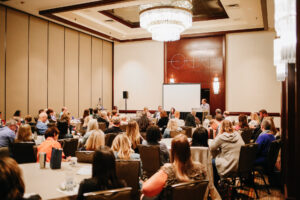 3. Collect (and show off) your N2 hardware.
We enjoy celebrating the successes and milestones of every one of our N2 team members. Conference is a perfect opportunity to invite our rockstars onto the stage, hand them some cool hardware, and celebrate their accomplishments together.
"I come for that belief and confidence, and hearing from people that are beyond what my goals are. Hearing from the people who are at $15K or $20K a month – that's powerful. That's why I'm here."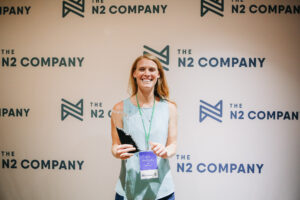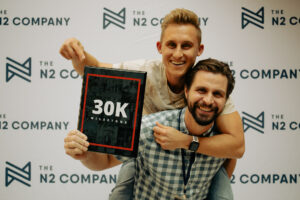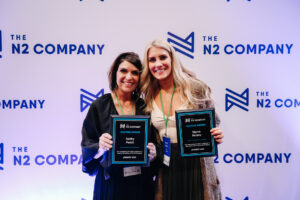 4. Give yourself a change of scenery.
Sure, Conference runs a fully packed schedule, but it's also a break in the everyday scenery between your home office and coffee shops. Sometimes a new view of the outdoors and faces you don't see every day is just what is needed to get amped up when you come back to your community and clients. And it doesn't hurt that our Conference locations aren't too shabby (we're talking Chicago, Dallas, Vegas, and more).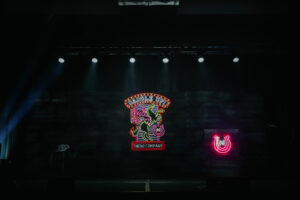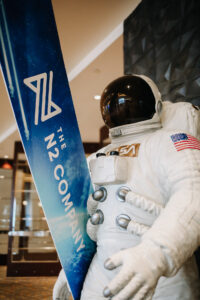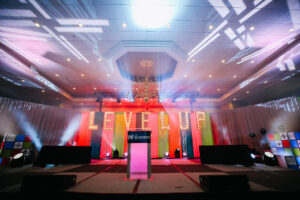 5. Have fun and experience camaraderie!
Not to brag, but we've really leveled up our Conference game in the last two years. Themes? We've got 'em. Cornhole tourneys? We've played 'em. We go all out on our last night… and our people know how to have a good time. The only dilemma is figuring out how to beat last time's costume contest winner.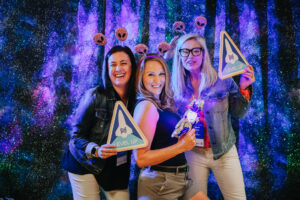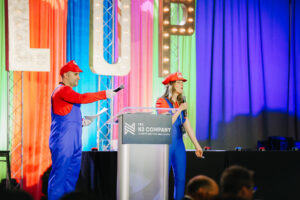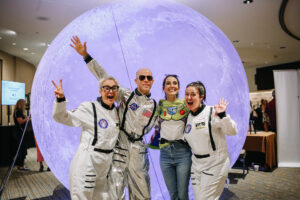 6. Extend your trip a few days to enjoy some well-deserved time off.
Let's face it – sometimes the type of person who succeeds best in the Area Director role
doesn't always take some much-deserved "me time." (We do have many Area Directors who have built their business so solidly they take weeks off of work each year… but this point isn't for that crew.) But what better excuse than adding on an extra couple of days or a week for just you – or you and your family – to relax? It's like a built-in justification for some extended OOO time.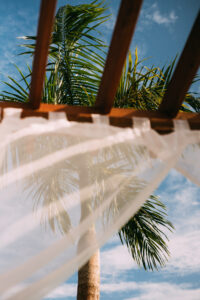 Excited for an N2 Conference, but you haven't taken the leap yet?